Includes smart product placements and early uses of gamification.
Habbo Hotel, a digital hotel where your avatar chats to strangers in a virtual lobby for no apparent reason? This is the story of a wildly popular digital community, a social network within a gamified interface, launched 20 years ago.
Kristian Grønevet, a co-founder of Mevo, has a diversified background that includes many pioneering uses of technology. Always the early adapter, he is eager to try out new concepts. 
Therefore, it comes as no surprise that he was involved in the launching of the Norwegian version of Habbo Hotel back in 2004. Don't remember? Let's go back to the late 1990s. Fasten your glowsticks!
A random success story
– It's really the most unlikely success when you think about it: A digital hotel? It was basically a gamified chatroom, explains Kristian.
He is fascinated by the backstory of how Habbo Hotel came to be around the turn of the millennium. It all started when an outdated web page took on a life of its own. Some Finnish designers and developers made a web page for a band, Mobiles Disco. The band didn't last for long, but the web page stayed. After a while, the designers received the invoice for hosting the site, and they couldn't believe their eyes. 
– That invoice had a couple of more zeros than they expected, Kristian says.
– Turns out, even though the band was over, a lot of people visited their site. The reason was that they could use it as a chatroom. The site was designed as a bar around a stage where people could make avatars that moved around, like in a 90s video game and talk to others.
Originally, the plan was for the band to host digital concerts here, but now it had taken on a life of its own with a huge following.
Pivot. Pivot!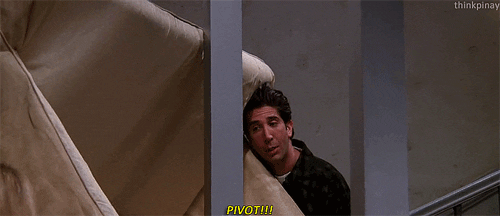 Designer Sampo Karjalainen and technologist Aapo Kyrölä understood that they had stumbled upon a goldmine and used the unlikely MVP to create Habbo Hotel, which launched in 2001. It quickly gained a large international following. By the last count (2012), it has 278 million users).
Long before Mark Zuckerberg started his network, people were socially interactive in this digital space where they could pick out their clothes, move around in the hotel lobby, buy furniture for their room, and invite friends to party. 
– People are social creatures. This was a place where you could meet people from all over the world in a space that visually looks like a 90s video game. It was like a crossover between a game and a chatroom, says Kristian.
Commercial playing ground
It was also a commercial space where brands could pay to get access. When the soda Mountain Dew was going to be launched in Norway, it was tested, virtually, inside Habbo Hotel first. 
– It's funny, but people were actually talking about how good it tasted, remembers Kristian. 
He worked on the translations for the Norwegian version and created most of the characters/bots who worked at the hotel.
– I like the idea of how something that random can come to exist by pure accident. The technology was there, and the people decided how to use it. And that led to a hugely successful product. That's pretty cool, says Kristian.